Welcome to the CVW Website!
You burn 'em, We turn 'em!
Saturday April 11th, The Mentoring Room is open from 9AM -Noon
to learn more please contact Jim Oates at oatesjim @comcast.net
---
The next regular meeting is on April 21st at 7 pm.
At the Crimora Community Center on Rt 612
Ernie Floyd will do a demo on spiral (fluted) candle sticks. Done on lathe and router setup
There will noise and chips. That's all we need. It'll be fun. See you all there.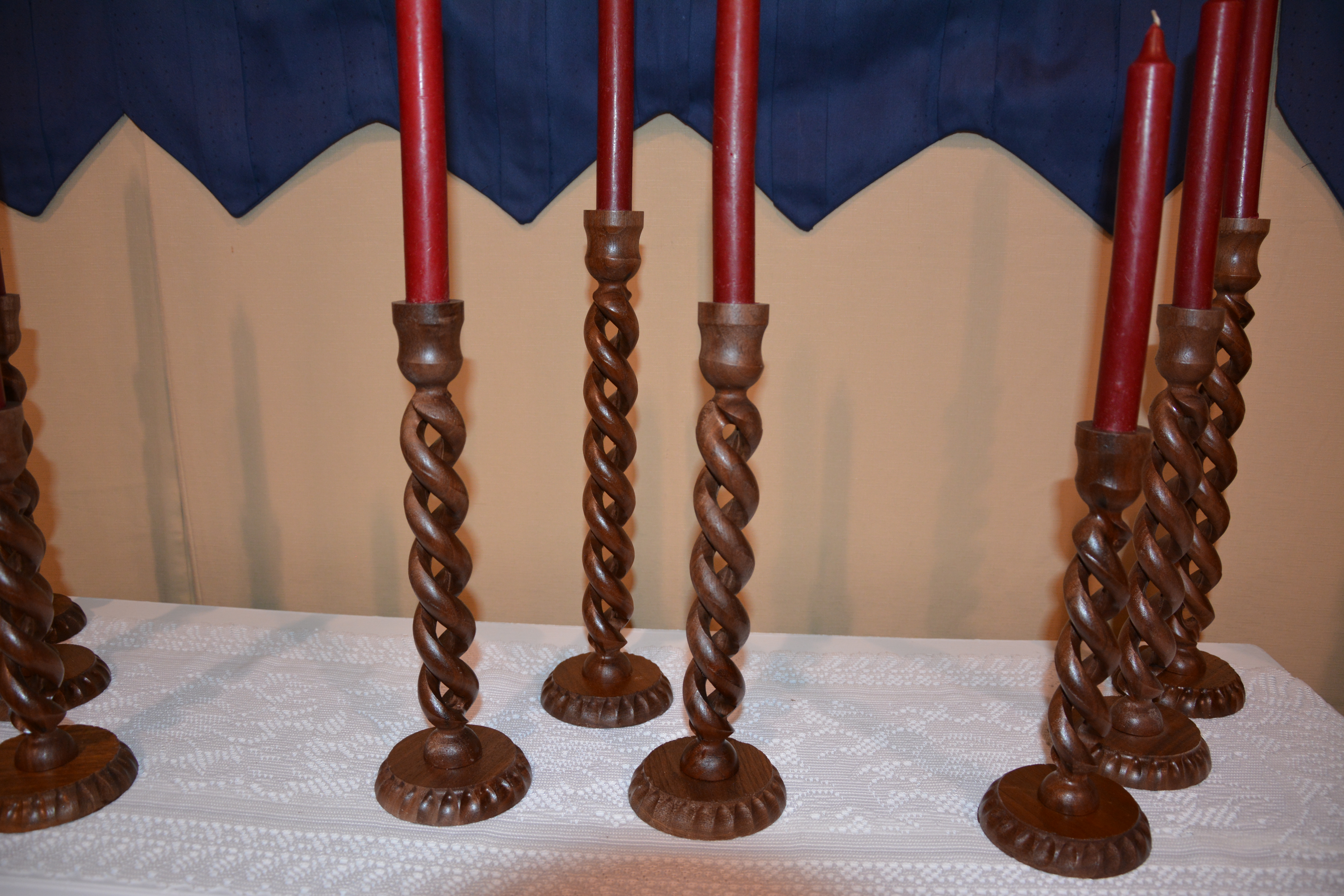 ---
Fellow Woodturners, just a reminder that your 2015 dues are due before the end of April. In January, the Club approved a dues increase to $30 for an individual membership and $45 for a family membership. If your dues are not received by the end of April, unfortunately you will be dropped from the roles of the Club and will no longer receive any newsletters or announcements. You can either pay your dues at the next meeting, March 17— Dale Wilburn and Jeffery Fleisher will do a joint demo on finishing products, or if more convenient, send them to me (check made out to CVW) at the following address. Richard Landreth, 144 VA Institute Way, Swoope, VA 24479.
Please renew your membership. We don't want to lose you!!! Richard
September all month - member show at the Shenandoah Valley Art Center
---

The Central Virgina Woodturners (CVW), located in Shenandoah Valley in Crimora, VA, is an affiliate of the American Association of Woodturners, serving turners from Charlottesville to Staunton to Harrisonburg.

CVW exists to serve its members who are hobbyists, amateurs, craftsmen and professionals. We enjoy a commonality of interest and provide each other knowledge, information, assistance and encouragement in developing and refining our woodturning skills.

Monthly meetings are usually held on the 3rd Tuesday of each month, 7:00 PM – 9:00 PM, at the Crimora Community Center. Meeting schedules, location, and changes found on the Calendar page.
---